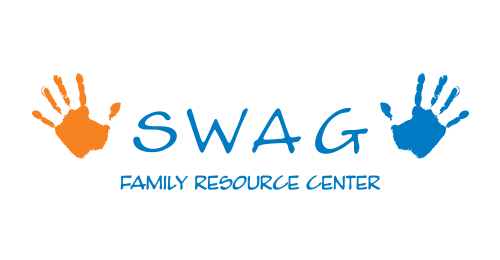 Click here to see the July 2021 calendar!
The SWAG Family Resource Center is the site of Partnership for Strong Families' collaboration with the Southwest Advocacy Group (SWAG) and the Alachua County government. Our partnership aims to provide free programs, services, and activities for the community, connecting residents with resources and opportunities that may otherwise be inaccessible due to income and transportation limitations.
807 SW 64th Terrace | Gainesville, FL 32607 (in the back of the Linton Oaks Neighborhood)
SEE ON THE MAP
Resource Center Phone Number: 352.505.6823
Resource Center Hours: 
Mondays, Wednesdays – 9:00 a.m. – 5:00 p.m.
Tuesdays, Thursdays – 9:00 a.m. – 6:00 p.m.
Fridays – 9:00 a.m. – 1:00 p.m.
The SW Health Clinic, located across the street from the resource center at 816 SW 64th Terrace, is open Monday through Friday from 8 a.m. to 5 p.m.  Please call 352.225.4320 for more information about the SW Health Clinic.
For more information, please contact Shandra Nichols, SWAG Family Resource Center Manager, at Shandra.Nichols@pfsf.org or 352-505-6823.