A project of the Community Collaborations to Strengthen and Preserve Families Federal Grant, Children's Bureau
"These grants embody the Children's Bureau's commitment to developing new and improved child welfare strategies that are focused on preventing the maltreatment of children by their caregiver, and as a result, creating environments in which families can thrive and children are free from harm. The child welfare field has wholeheartedly embraced this focus, as evidenced by an unusually large number of funding applications representing every state in the country. I am incredibly encouraged about the future direction of child welfare in our country."

— Jerry Milner, Associate Commissioner of the Children's Bureau 
---
In 2019, Partnership for Strong Families was one of nine sites chosen throughout the nation to receive the Community Collaborations to Strengthen and Preserve Families grant. This competitive process presented the perfect opportunity for our team to envision how to strengthen the services provided at our Resource Centers through a rigorous evaluation as well as expand our RC Model to Lake City, Florida; a goal that we have been working toward for a number of years. The grant will bring $2.7 million dollars over a five year period.
For more than 10 years, our agency has been leading innovative approaches to strengthen families and increase the presence of the protective factors through our Resource Centers in Alachua and Levy Counties, and results are promising. Our Resource Center Model has created a multi-system collaborative focusing on primary prevention that works toward the ultimate goal of preventing child maltreatment and reducing entries into foster care. Under the Community Collaborations to Strengthen and Preserve Families grant, PSF will evaluate our current Model, refine the model based on evaluation findings and bring the Resource Center Model to Lake City.
In doing so, PSF will be able to identify and highlight those components of our RC Model that are directly associated with reducing rates of child maltreatment and entries into foster care. This knowledge will help us to provide targeted services that will be of most benefit to our Resource Center patrons, as well as create opportunities for sharing and replication across our community, state, and nation.
As we continue to work towards the goals identified in our grant, we will provide regular updates through this section of the website to keep you informed of our progress and outcomes. We are excited about this opportunity to build collaborations that will help to strengthen families and keep kids safe. For more information on this project, please contact Toni Spoliansky, project director, at Toni.Spoliansky@pfsf.org and be sure to check out the Administration for Children and Families' funding announcement as well as our press release!
NorthStar Family Resource Center: Opened March 18, 2021
We are excited to share that the NorthStar Family Resource Center has opened to serve Lake City, Florida and the surrounding communities. This expansion is made possible under the Community Collaborations grant. For more information, please visit the NorthStar Family Resource Center page.
Site Visits: Gaining Knowledge from Experience Around the Nation
As part of the Community Collaborations to Strengthen and Preserve Families grant, our team was given the opportunity to travel to three select prevention sites across America, as well as welcome members of our own cohort at our Gainesville Resource Centers. While we are not yet finished with our travels, these experiences have already served as an invaluable resource to our planning and implementation. We are very fortunate to connect with these partners in prevention. We were also happy to be part of the 2018 Cohort's site visits and found that we learned as much as we shared from these promising primary prevention sites across the nation. Check out the synthesis from their site visits in the link below, which also mentions our model! Primary Prevention: Themes From Fiscal Year 2018 Grantee Site Visits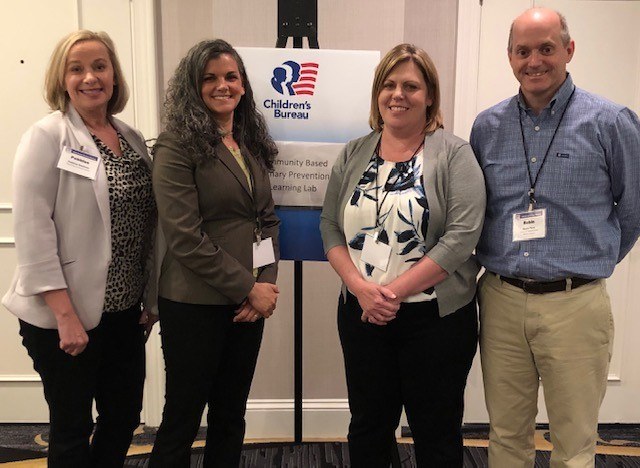 Grantee Meeting #2
Washington, D.C. March 2020
---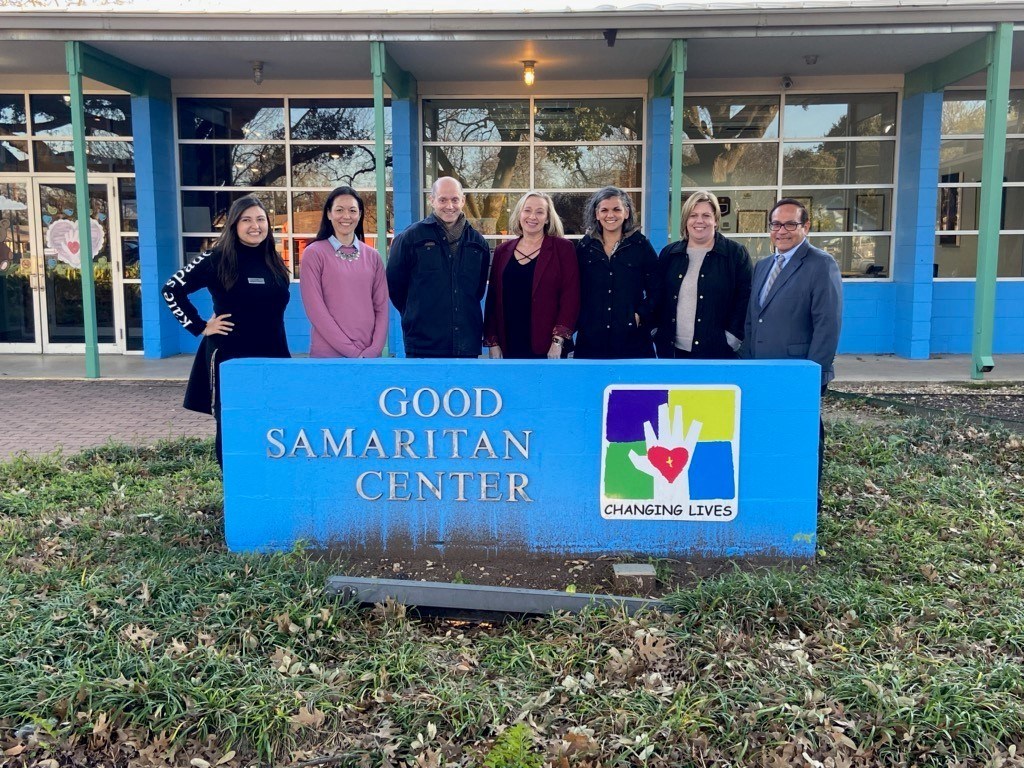 Good Samaritan Center
San Antonio, TX February 2020
---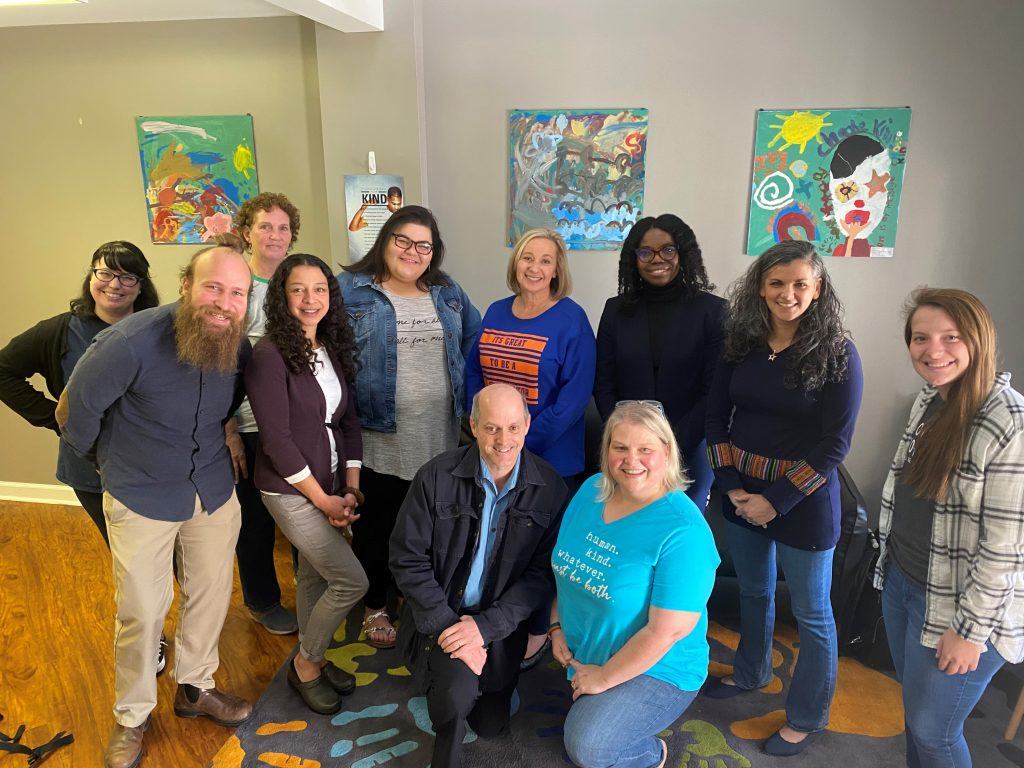 Bester Community of Hope
Hagerstown, MD March 2020
---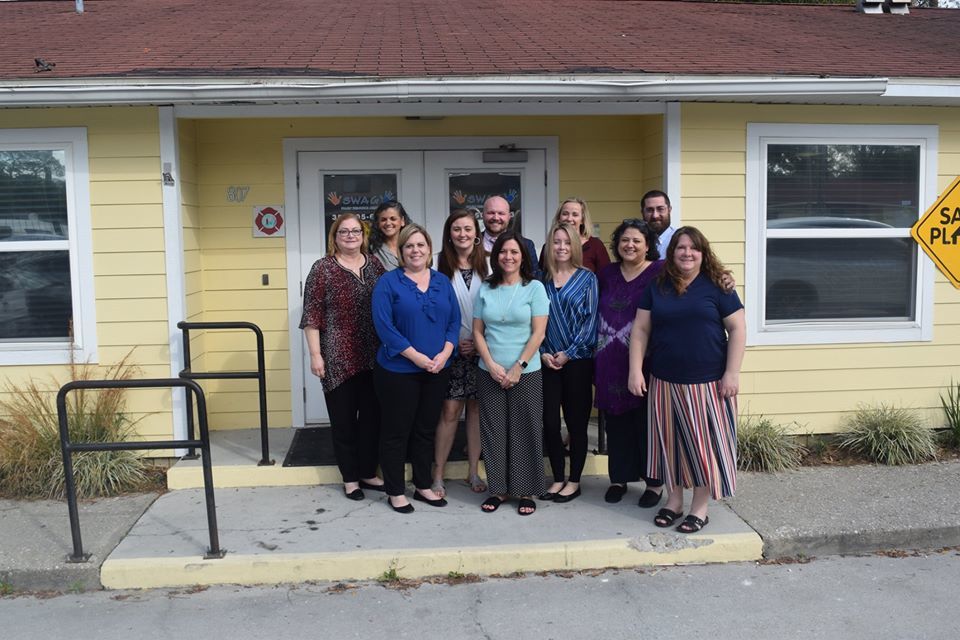 Fellow Community Collaborations grant cohort members from Ohio and Indiana
Gainesville, FL February 2020.