Ginger Griffeth – President/CEO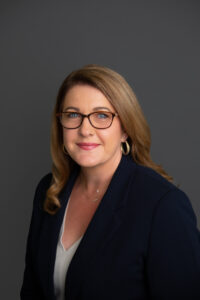 Mrs. Ginger Griffeth, joined PSF as President and CEO in June of 2022. She is an experienced child welfare professional who strongly believes in family preservation and prevention. She is a graduate of Florida State University, where she received a degree in Psychology. Her 18-year career began on the frontlines holding various positions within community-based care, serving the children and families of Florida. During her recent 8-year career with the Florida Department of Children and Families, she oversaw programs for prevention, child protection investigations, human trafficking, child welfare case management, adoptions, independent living, extended foster care, group/foster home licensing, guardianship assistance programs, kinship navigation, federal liaison, and the Indian Child Welfare Act.
She most recently served as Interim Chief Quality Officer for the Office of Quality and Innovation at the Department of Children and Families. She was instrumental in the implementation of Florida's child welfare practice model, the installation of the Results-Oriented Accountability Program, and the implementation of the required elements for the federal Family First Prevention Services Act. She is a lifelong resident of Levy County, where she currently resides with her husband and three children.
Thelma Clayton – Senior Vice President of Programs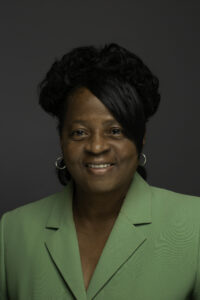 Thelma Clayton was appointed Senior Vice President of Programs in November 2008. Clayton oversees all operational programs, including out-of-home care, adoptions, case management and partner family recruitment. Prior to working for Partnership for Strong Families, Clayton served as the Operations Program Administrator for the Department of Children and Families. In 2007, Clayton was presented with Partnership for Strong Families' Shining Star Award. In addition, she has received the Outstanding Performance Award from the Department of Children and Families in 2004 and the Ellen Foster Award and Outstanding Service to Dependent Children, Eighth Judicial Circuit Court Award in 1999. Clayton holds a Bachelor of Arts in Criminal Justice from the University of Central Florida and a Master of Arts in Adult Education from the University of South Florida.
Pebbles Edelman – Senior Vice President of Clinical and Community Services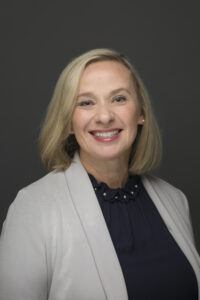 Pebbles Edelman is the Senior Vice President of Clinical and Community Services for Partnership for Strong Families. She has served in her role since 2009 and is responsible for the oversight and development of all clinical and family preservation programs within PSF's system of care, as well as provider and community relations. Her responsibilities include oversight of a multi-million dollar services budget, ensuring children and families are receiving quality services and achieving desired outcomes; enhancing PSF's collaborative relationships with service providers and partners; and overseeing and developing quality prevention programs, including PSF's network of Resource Centers as well as a $2.5 million federal grant to evaluate and expand their Resource Center Model. Prior to joining PSF in 2004, she served as a Clinical Program Director at Meridian Behavioral Healthcare.
Casey Family Programs has requested Edelman as a presenter and group facilitator in multiple communities nationwide seeking to replicate the Resource Center Model. She has received numerous awards for her achievements, including the Distinguished Service Award for Exemplary Service to the Counseling Profession from the University of Florida, a Meridian Outstanding Supervisor Award and the Partnership for Strong Families' Rising Star Award in 2009.
Edelman holds a Master's degree and a Specialist's degree in counselor education with a focus on marriage and family therapy from the University of Florida. She has been a Licensed Mental Health Counselor since 1997 and a Gainesville resident since 1988. She is a wife and mother of two.
Michael Reneke – CFO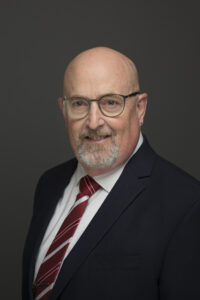 Michael Reneke was named CFO, assuming the role of officer for the Partnership for Strong Families in 2015. Mr. Reneke joined PSF as a Senior Contract Manager in 2005, quickly earning a promotion to the position of Contract Manager Supervisor. His success in that role elevated him to Director of Special Services in 2007. He was promoted to Vice President of Administration and Quality Assurance in 2009, and Senior Vice President of Finance and Administration in 2010. As Senior VP of Finance and Administration, Mr. Reneke added oversight of PSF's Information Technology, Finance, and Risk Management to his responsibilities in Contract Management and Quality Assurance.
Mr. Reneke's 22 year work history in children services includes public sector experience as a Senior Public Assistance Specialist and a Grants Analyst with the State of Florida's Department of Children and Families. He also served with the Agency for Workforce Innovation, where he designed contracting and financial practices and worked extensively with local boards on the design and implementation of their own unique systems. He helped design the audit and monitoring practices still being used by the State of Florida today, and conducted audits from the Keys to Pensacola. Mr. Reneke also has experience working with Early Learning Coalitions, collaborating with OPPAGA, participating in legislative reviews and working with the Office of the Inspector General to identify cases of fraud, leading to criminal convictions and agency closures. He has a Bachelor of Arts degree from the University of West Florida.
Deborah Schroth – Chief Legal Officer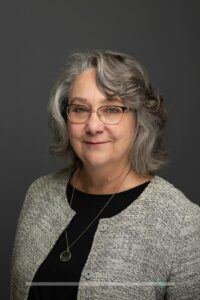 Deborah A. Schroth is a Board Certified Juvenile Lawyer, currently serving as the Chief Legal Officer of Service Management Solutions for Children, SMS, Inc.. In this position, Deborah serves as the General Counsel to two Gainesville non-profit organizations, The Partnership for Strong Families, Inc., and IAAME, Inc. Previously, she served as a DCF Appellate Counsel and Counsel for Education, Independent Living and Master Trust.  Prior to working for DCF, for twenty-five years Ms. Schroth represented clients in direct and systemic advocacy reform for two non-profit law firms.  This work included legislative and administrative advocacy.
Ms. Schroth obtained her B.A. in Philosophy from Catholic University of America; her J.D. from the University of Oregon School of Law; and an LL.M. in taxation from the University of Florida College of Law. She served two terms as a member of the Juvenile Court Rules Committee, chairing the Committee in Bar Years 2004-2005, and 2014 – 2015.  She serves as an inaugural member of the Juvenile Law Certification Committee, which she is chairing this 2018-2019 Bar year.