Stephen Pennypacker – President/CEO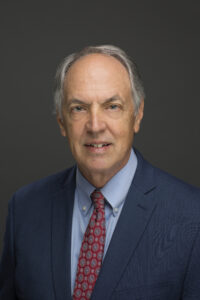 Stephen Pennypacker, Esq., joined PSF as President and CEO in April 2014. Pennypacker has more than 20 years experience working in child welfare as an attorney and administrator. Prior to joining PSF, Pennypacker  served as Assistant Secretary for Child Welfare for the Department of Children and Families. In this role, his duties included oversight of policy development, rule-making and maintenance of programs for adoptions, domestic violence, foster care, adult protection, homelessness, child care licensing, background screening, federal compliance, federal grants, quality assurance and contract management for Florida's child protection system. He managed a multi-million dollar budget and worked regularly with the Legislature and the Governor's office
Pennypacker has also served as national president for the Interstate Compact for the Placement of Children, Deputy Director for Children's Legal Services, and presided as General Magistrate for the Eighth Judicial Circuit. He worked for the State Attorney's office at the time DCF began to privatize, managing the local pilot project for Children's Legal Services, and spent 15 years in private practice prior to concentrating his career in child welfare.
Throughout the time Pennypacker has served in statewide leadership roles, he has always maintained strong ties to his roots in North Central Florida. He is a graduate of P.K. Yonge Developmental Research School and went on to receive a Bachelor's Degree in Political Science from Duke University. He returned to Gainesville to attend law school at the University of Florida and received his Juris Doctor degree in 1983. He and his wife have three children and four grandchildren and reside in historic Northeast Gainesville.
Thelma Clayton – Senior Vice President of Programs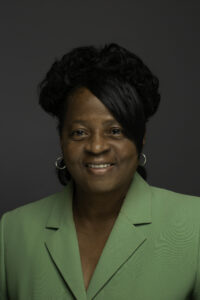 Thelma Clayton was appointed Senior Vice President of Programs in November 2008. Clayton oversees all operational programs, including out-of-home care, adoptions, case management and partner family recruitment. Prior to working for Partnership for Strong Families, Clayton served as the Operations Program Administrator for the Department of Children and Families. In 2007, Clayton was presented with Partnership for Strong Families' Shining Star Award. In addition, she has received the Outstanding Performance Award from the Department of Children and Families in 2004 and the Ellen Foster Award and Outstanding Service to Dependent Children, Eighth Judicial Circuit Court Award in 1999. Clayton holds a Bachelor of Arts in Criminal Justice from the University of Central Florida and a Master of Arts in Adult Education from the University of South Florida.
Pebbles Edelman – Senior Vice President of Clinical and Community Services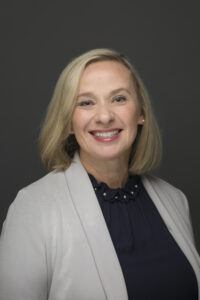 Pebbles Edelman is the Senior Vice President of Clinical and Community Services for Partnership for Strong Families. She has served in her role since 2009 and is responsible for the oversight and development of all clinical and family preservation programs within PSF's system of care, as well as provider and community relations. Her responsibilities include oversight of a multi-million dollar services budget, ensuring children and families are receiving quality services and achieving desired outcomes; enhancing PSF's collaborative relationships with service providers and partners; and overseeing and developing quality prevention programs, including PSF's network of Resource Centers as well as a $2.5 million federal grant to evaluate and expand their Resource Center Model. Prior to joining PSF in 2004, she served as a Clinical Program Director at Meridian Behavioral Healthcare.
Casey Family Programs has requested Edelman as a presenter and group facilitator in multiple communities nationwide seeking to replicate the Resource Center Model. She has received numerous awards for her achievements, including the Distinguished Service Award for Exemplary Service to the Counseling Profession from the University of Florida, a Meridian Outstanding Supervisor Award and the Partnership for Strong Families' Rising Star Award in 2009.
Edelman holds a Master's degree and a Specialist's degree in counselor education with a focus on marriage and family therapy from the University of Florida. She has been a Licensed Mental Health Counselor since 1997 and a Gainesville resident since 1988. She is a wife and mother of two.
Michael Reneke – CFO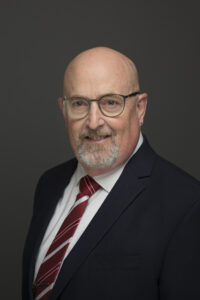 Michael Reneke was named CFO, assuming the role of officer for the Partnership for Strong Families in 2015. Mr. Reneke joined PSF as a Senior Contract Manager in 2005, quickly earning a promotion to the position of Contract Manager Supervisor. His success in that role elevated him to Director of Special Services in 2007. He was promoted to Vice President of Administration and Quality Assurance in 2009, and Senior Vice President of Finance and Administration in 2010. As Senior VP of Finance and Administration, Mr. Reneke added oversight of PSF's Information Technology, Finance, and Risk Management to his responsibilities in Contract Management and Quality Assurance.
Mr. Reneke's 22 year work history in children services includes public sector experience as a Senior Public Assistance Specialist and a Grants Analyst with the State of Florida's Department of Children and Families. He also served with the Agency for Workforce Innovation, where he designed contracting and financial practices and worked extensively with local boards on the design and implementation of their own unique systems. He helped design the audit and monitoring practices still being used by the State of Florida today, and conducted audits from the Keys to Pensacola. Mr. Reneke also has experience working with Early Learning Coalitions, collaborating with OPPAGA, participating in legislative reviews and working with the Office of the Inspector General to identify cases of fraud, leading to criminal convictions and agency closures. He has a Bachelor of Arts degree from the University of West Florida.
David Glennon – VP for Information Technology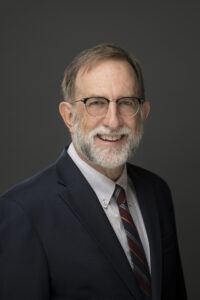 Since 2004, David Glennon has been the Vice President for Information Technology, overseeing the agency's communications network, software development and data management. Prior to his employment with PSF, he worked as an Operations & Management Consultant for the State of Florida's Department of Children and Families in Gainesville. Glennon holds a Bachelors degree from the University of Florida.
Karen Woods – VP of Financial Services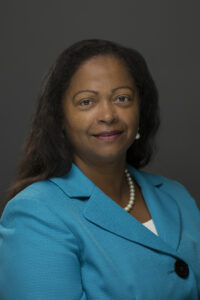 Dr. Karen Woods transitioned to the role of Vice President of Financial Services in April 2015. Karen joined Partnership for Strong Families the year prior as Data Analyst in the Information Technology department. This was a newly established position to which Karen brought a wealth of knowledge and varied experience from both the education and the non-profit worlds. In her current role as Vice President of Financial Services, she is responsible for oversight of the agency's budget from Federal, State and local funding sources; managing the eligibility staff and associated processes; providing overall accounting and financial management, billing and analysis of agency financial reports; serving as primary liaison with PSF's Fiscal Agent, James Moore & Co; managing the coordination of the Board's Finance Committee; and developing, implementing and monitoring internal fiscal controls.
Karen has more than 20 years' experience in increasingly responsible roles with public and private universities, including senior Student Financial Services and Enrollment Management positions. Karen also has extensive experience in non-profit management and community economic development. Prior to joining PSF, Karen served as Director of Business Information for Meridian Behavioral Healthcare, with oversight of the organizational business analysis and performance metrics. As the PSF Data Analyst, Karen developed a comprehensive analysis of data utilization and feeder systems, including FSFN processes that effectively gather, process and utilize complex data sets. She has created organizational reports, analyses and other vehicles that have informed internal decision criteria for children and family services. Karen holds a Master's degree in Computer Science and a Doctor of Education degree in Higher Education with a focus on Information Technology Planning and its impact on organizational Strategic Planning.
Deborah Schroth – Chief Legal Officer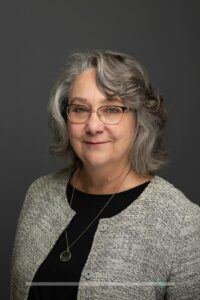 Deborah A. Schroth is a Board Certified Juvenile Lawyer, currently serving as the Chief Legal Officer of Service Management Solutions for Children, SMS, Inc.. In this position, Deborah serves as the General Counsel to two Gainesville non-profit organizations, The Partnership for Strong Families, Inc., and IAAME, Inc. Previously, she served as a DCF Appellate Counsel and Counsel for Education, Independent Living and Master Trust.  Prior to working for DCF, for twenty-five years Ms. Schroth represented clients in direct and systemic advocacy reform for two non-profit law firms.  This work included legislative and administrative advocacy.
Ms. Schroth obtained her B.A. in Philosophy from Catholic University of America; her J.D. from the University of Oregon School of Law; and an LL.M. in taxation from the University of Florida College of Law. She served two terms as a member of the Juvenile Court Rules Committee, chairing the Committee in Bar Years 2004-2005, and 2014 – 2015.  She serves as an inaugural member of the Juvenile Law Certification Committee, which she is chairing this 2018-2019 Bar year.