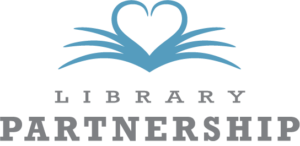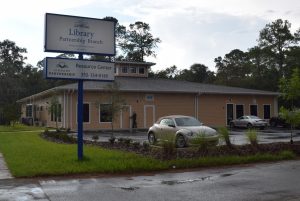 The Library Partnership Resource Center (LP) is Partnership for Strong Families longest operating Family Resource Center. LP is located within a branch of the Alachua County Library District, also known as Library Partnership, which opened its doors in July 2009.  The site is staffed with a Resource Center Manager and a Family Support Facilitator, along with the support community volunteers. LP is designed to serve the needs of Northeast Gainesville. LP offers a number of free services and supports to local families and community members.
Some services/support you will find at LP include:
• Access to a Job Board & Employability Trainings
• Academic Assistance for K-12 Students
• Enrichment Programs for Children
• Clothing Closet
• Food Distributions
• Financial Literacy
• Computer & Internet Access
• Free Faxing & Scanning
• Free Notary
• Resume & Application Assistance
• Family Activities
• Social Services Referrals
• Health & Wellness Programs
• Literacy Tutoring
912 N.E. 16th Avenue | Gainesville, Florida 32601
SEE ON THE MAP
Resource Center Phone Number: 352.334.0160
Library Phone Number: 352.334.0165
Resource Center Hours:
Mondays, Tuesdays, Fridays 9:00 a.m. – 5:00 p.m.
Wednesdays, Thursdays 11:00 a.m. – 5:00 p.m.
Saturdays and Sundays – Closed
Resource Center Interns: Where They Are Now
Meet Arsit Hussen Adem, former Intern at Library Partnership!