Partnership for Strong Families is led by a board of passionate and dedicated individuals who are helping to create a brighter future for local children and families. Scroll down to learn more about this team, or click on the video below to hear Board Director Donavan Arnold share why he is committed to PSF's mission.
Check out one of our board members, Donavan Arnold, share his "why" for National Foster Care Month. We are so thankful to have him on our team and for all he does to share our message throughout the community! #NFCM2018 #NationalFosterCareMonth #FocusOnFostering #RelativeCaregiver

Posted by Partnership for Strong Families on Monday, May 14, 2018
PSF's Board of Directors can be reached via email at BoardChair@pfsf.org.
---
KATHRYN (KITTY) MCELHANEY – CHAIR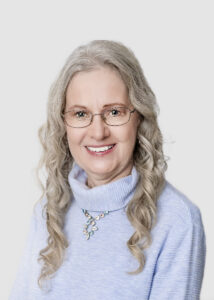 Kitty McElhaney obtained her Specialist in Education from Nova University and also holds a Master's in Business Management from Central Michigan University and a Bachelor's in Mathematics Education from Ohio Dominican College. She has received numerous honors and recognitions including Teacher of the Year and Florida Assistant Principal of the Year. Ms. McElhaney has more than 40 years of experience in the school system serving in both teacher and administrative roles.
Ms. McElhaney is a member of Daughters of the American Revolution, currently serving as the Chapter Regent, and currently sits on the Regional Board of Take Stock in Children.   A member of Altrusa International, she has served on the District Board for several years for the southeast region,  including the Immediate Past Governor.  Ms. McElhaney is an International Director for Altrusa International, Inc. She serves as a member of External Review teams for Cognia, an International Educational Accreditation Organization. Taking an active role in her community provides a keen insight into the needs of residents of Columbia County to PSF's Board of Directors. Her experience in the education system helps to guide PSF's Board in making important decisions to ensure children in our care have their academic needs and goals supported.
ESTER TIBBS – CHAIR EMERITUS
Ester Tibbs holds a Master's Degree in Social Work from Atlanta University, Atlanta, Georgia and a Bachelor's Degree in Sociology from Alabama A&M University in Huntsville, Alabama.  She retired from the State of Florida Department of Children and Families in 2011, after 35 years of service.  She held various management positions with the Department and at the time of her retirement was Circuit Administrator for Circuits 3 & 8.  In this position she played a significant role in the privatization of Child Welfare Services locally and worked closely with PSF to ensure the child welfare system provided a strong safety net for children and families in our catchment area.
Ms. Tibbs has a long history of volunteer service in the community.  In addition to her service on the Board for PSF, she is also a board member for Service Management Solutions for Children.  Additionally, she serves on the Board of Directors for the Community Foundation of North Central Florida and is a charter member of its Women's Giving Circle.   She is a member of Altrusa International of Gainesville and serves on the Girl Scouts Women Who Make a Difference Committee.  Past board service includes Oak Hammock at UF, Shands Hospital, Friends of Children, and United Way of North Central Florida.
KAY AYERS – CHAIR ELECT / TREASURER 
Kay Ayers is a retired Human Resources executive from AvMed, Inc. and SantaFe HealthCare, Inc. Prior to her 27 years in Human Resources, Ayers worked in Finance and Accounting for 7 years.  Ayers also spent 10 years as a partner and staff accountant in a local CPA firm.  Ayers currently participates as a member of Haven Women of Philanthropy, Women's Giving Circle, and the Community Foundation of North Central Florida Board of Directors and Governance Committee. She also currently serves on the Alachua County American Heart Association Board of Directors. She previously served on the Board of Directors for the Girls Place, Junior Achievement of Alachua County, United Way of North Central Florida, and the Florida Chamber Foundation.
DONAVAN ARNOLD – SECRETARY
Donavan Arnold was born and raised in Gainesville. Mr. Arnold attended Lake City Community College and Santa Fe College before earning his real estate license. He is currently a realtor for Momentum Realty in Gainesville which has given him a strong ability to build relationships and network within the community. His business background and experience in the Gainesville community have made him a valuable member of the board.
Mr. Arnold became passionate about child welfare in 2013 when he became the permanent guardian for his two nephews. Mr. Arnold is a great asset to the board as he has worked with PSF first-hand and has a unique understanding of the issues that children and families in our care can face. He has a strong commitment to helping PSF expand our presence in the community.
MUTHUSAMI KUMARAN
Dr. Muthusami Kumaran is the Assistant Professor of Nonprofit Management & Community Organizations, Department of Family, Youth & Community Sciences, College of Agricultural & Life Sciences, University of Florida. He has a Ph.D. in Public Administration and a Ph.D. in Urban & Public Affairs. His teaching, research and service works revolve around management capacity building for nonprofit organizations. He teaches various courses on nonprofit management. He has assisted numerous nonprofits in the USA and NGOs in India, South Korea and The Bahamas in enhancing their organizational capacities and management practices. He currently serves on the UF President's Council on Diversity and as the Chair of UF International Center's India Working Group.
He also serves on the boards of Florida 4-H Foundation, Alachua Conservation Trust and as a Trustee of Sethu Valliammal Education Trust, a large educational NGO that operates schools and colleges in India. He has received several honors and awards in recognition of his teaching, research and service excellence including: The Honorable Order of Kentucky Colonel, UF/IFAS International Achievement Award, NACTA (North American Colleges & Teachers of Agriculture) Educator Award and Social Reformer Award.
WILL HALVOSA
Will Halvosa has served the Gainesville Police Department for over 37 years, more recently serving as the Disproportionate Minority Contact Coordinator while leading many initiatives involving racial and ethnic disparities, youth and community relationships.  Will holds a Bachelor of Arts in Criminal Justice from the University of Florida and is certified in Racial and Ethnics Disparities from Georgetown University.  Will has been an instructor in implicit Bias, Procedural Justice, DMC, trauma, and Restorative Justice with Fox Valley Technical Institute, the Gainesville Police Department and the Center for Children's Law and Policy.  In additional to Partnerships for Strong Families, Will serves on the YouthBuild board and the Motiv8U Board.  Beyond his work, Will enjoys golf, old cars, raising farm animals, and spending time with his wife, Rosa, and their 4 children and one grandchild.
ELIZABETH MITCHELL
Elizabeth Mitchell is an active member of her Hamilton County community and brings both professional and personal experience with social work to her role as a Partnership for Strong Families board member. Mrs. Mitchell graduated from Florida State University in 2004 with a degree in social work and received her Master's Degree in 2020.  She currently works as a guidance counselor at Hamilton County High School in Jasper. She spent years working as a social worker and also has experience as a relative caregiver, caring for and eventually adopting her biological nephew.
She is an active Sunday School Instructor and Vacation Bible School Music Director at First Presbyterian Church of Jasper. She previously served as a Board Member of the United Way of the Suwannee Valley and participated in the Hamilton County Child Abuse Prevention Taskforce.
KENNY BRIGHTON
Kenny Brighton brings a wealth of knowledge of community-based care to his role as board member for Partnership for Strong Families. Mr. Brighton moved to North Central Florida from Broward County where he worked in community relations for community-based care agency ChildNet in Fort Lauderdale. He brings his experience from ChildNet to the Partnership for Strong Families Board. In his free time, he served as board president for the Kiwanis Club and American Cancer Society Relay for Life. He also volunteered for the Boy Scouts of America.
Mr. Brighton is no stranger to the Gainesville area as he received two Masters Degrees in Public Administration and Family, Youth and Community Sciences from the University of Florida. He currently serves as Head of Philanthropy for the Chordoma Foundation. He lives in Tioga with his wife and daughter.
PATRICK ALLEN
Patrick Allen is currently part of the Health Administration, and most recently he started Action Title Closing Services, LLC. He is actively involved in the community and is a current member of the following organizations: Back Fighting Cancer, Suwanee Valley Rotary and AmVets Post 422.   Mr. Allen is a LCSW with a wide array of work experience that includes working with at risk children, severe mental illnesses, and hospice care.
LASHONE SURRENCY
LaShone Surrency has a Master's degree in Business Administration in Human Resources with a concentration in Organizational Management, and a Bachelor of Science degree in Public Relations from the University of Florida. Ms. Surrency has 30 years' experience in Early Care and Education Administration and Leadership. Throughout her tenure in the industry, she has served in several leadership positions: Child Care Administrative Assistant, Child Care Training Instructor, Regional Eligibility & Family Resource Coordinator, and Deputy Director of Performance and Accountability. She has been a National Accreditation Observer with the Association for Family Child Care. Currently, she serves as Executive Director of the Early Learning Coalition in Lake City, Florida and, serves as a member of the Association of Early Learning Coalitions in Florida (AELC). Ms. Surrency always finds joy in helping others, particularly children, students, and young adults. She spends time inspiring, motivating and investing in the lives of others to equip, empower, and encourage. Ms. Surrency is passionate and believes that everyone has a purpose in life. She embraces similarities and differences of others and promotes the importance of thinking outside of the box! Ms. Surrency is an active volunteer and gives her time supporting civic and service organizations that focus on the betterment of youth and children. She has served as a local Club President, and District 3 Director of Altrusa International, and a contributing member of the United Way of Suwannee Valley.
SCOTT WENGER
Scott Wenger has lived in Gainesville since 2009 and works at HCA Florida North Florida Hospital as the Director of Employee Health and Company Care Occupational Health.  Mr. Wenger graduated from Florida State University in 2009 with his undergraduate degree and received his MBA in Healthcare Management from Florida Institute of Technology in 2014.  Through his role at North Florida Hospital he is actively involved in the Workforce Health and Safety program as well as the Diversity, Equity, and Inclusion council.
Mr. Wenger and his husband adopted their two sons through the assistance of Partnership for Strong Families and as a board member he is eager to bring the adoptive parent perspective to the table.
GUY JOPLING
Guy Jopling has been in banking for the past 15 years.  He is currently a Commercial Banker with First Federal Bank.  In this role, he works with small business owners to develop financial strategies to meet their business goals.  Guy was born and raised in Florida.  He received his bachelor degree in English and History from the University of South Florida.  He also holds a diploma from The Graduate School of Banking from Louisiana State University.
Guy is a member of the Gainesville Rotary Club where he participates in the Rotary Youth Exchange program.  He also serves as the Chairman of the Board of the North Central Florida YMCA.  This connection and support of the community is what he loves about North Central Florida.
Guy is very passionate about Partnership for Strong Families and the organization does.  He and his wife, utilized PFSF in the adoption of their daughter.  This connection and passion was the motivation to help serve Partnership for Strong Families' Board of Directors.