Back to School Drive
June 19th, 2020

-

August 15th, 2020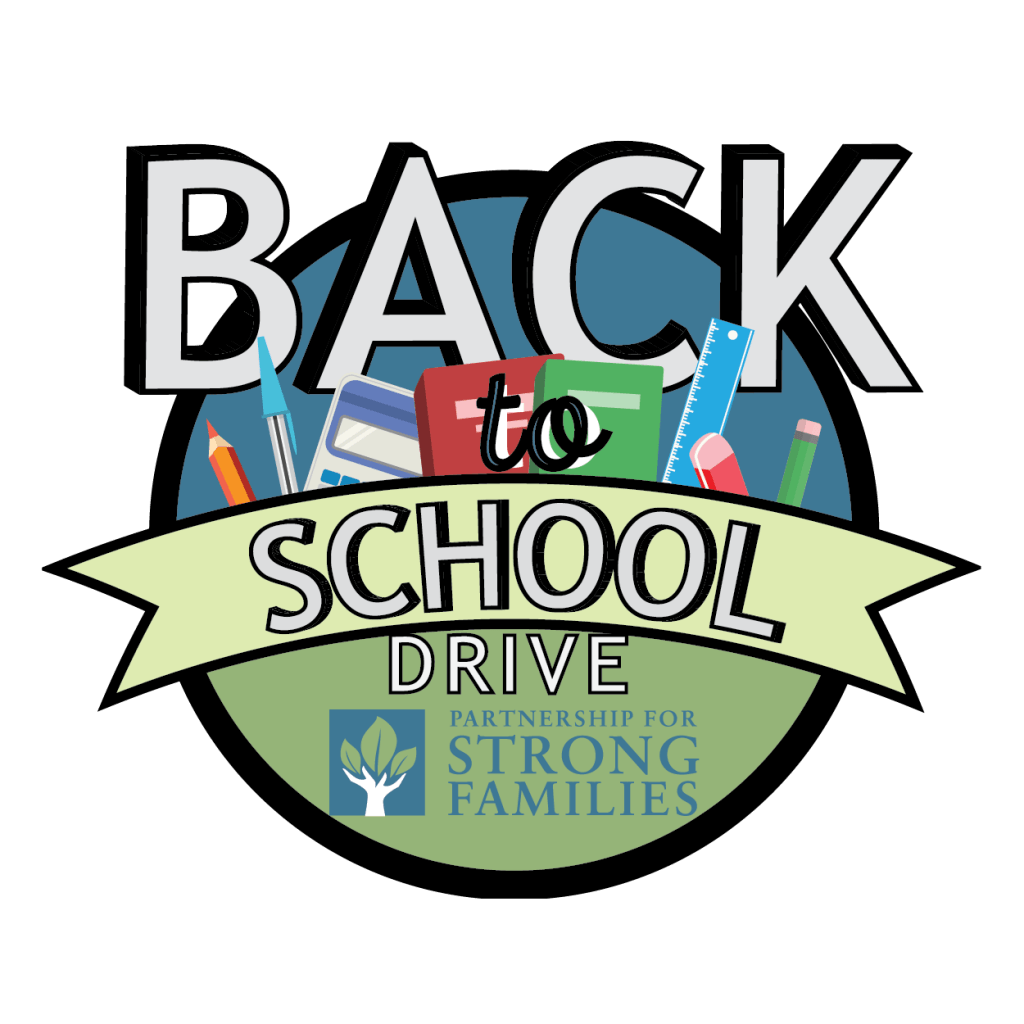 Each year, we hold a donation drive to collect school supplies for the children in our care. The purpose of our Back to School Drive is to ensure each child is sent into the new school year ready for success. What makes our donation drive truly special is that we make sure each child has everything they need – from their personalized school supply-list down to the correct color or style of folders.
An effort like the Back to School Drive thrives due to the generous support of the community we serve and partners like you. If you would like to contribute, there are different ways you can do so, including:
Monetary Donations
Just $25 sends a child to school prepared with the supplies they need. If you would like to contribute financially to the Back to School Drive, click on the donate button below.
You may also send a check to our office. Please make the check to Partnership for Strong Families and write Back to School in the memo line. Checks can be sent to:
Partnership for Strong Families
Attn: Patty Carroll
5950 NW 1st Place, Suite A
Gainesville, FL 32607
Supply Donations
Businesses and organizations throughout North Central Florida have generously agreed to house our donation bins for anyone to drop off school supplies. If your organization would like to host a donation bin, get in touch today!
Purchase school supplies on our Amazon Wishlist: If you would like to purchase school supplies from the comfort of your own computer, shop using our Amazon Wishlist, and they will be delivered to our office. To access our Wishlist, click here.
For more information on our Back to School Drive or sign up to participate, contact Patty Carroll at 352-359-8169 or  Patricia.Carroll@pfsf.org.