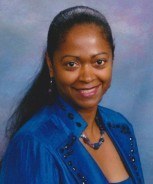 VP of Financial Services
Dr. Karen Woods transitioned to the role of Vice President of Financial Services in April 2015. Karen joined Partnership for Strong Families the year prior as Data Analyst in the Information Technology department. This was a newly established position to which Karen brought a wealth of knowledge and varied experience from both the education and the non-profit worlds.  In her current role as Vice President of Financial Services, she is responsible for oversight of the agency's budget from Federal, State and local funding sources; managing the eligibility staff and associated processes; providing overall accounting and financial management, billing and analysis of agency financial reports; serving as primary liaison with PSF's Fiscal Agent, James Moore & Co; managing the coordination of the Board's Finance Committee; and developing, implementing and monitoring internal fiscal controls.
Karen has more than 20 years' experience in increasingly responsible roles with public and private universities, including senior Student Financial Services and Enrollment Management positions.  Karen also has extensive experience in non-profit management and community economic development. Prior to joining PSF, Karen served as Director of Business Information for Meridian Behavioral Healthcare, with oversight of the organizational business analysis and performance metrics. As the PSF Data Analyst, Karen developed a comprehensive analysis of data utilization and feeder systems, including FSFN processes that effectively gather, process and utilize complex data sets. She has created organizational reports, analyses and other vehicles that have informed internal decision criteria for children and family services. Karen holds a Master's degree in Computer Science and a Doctor of Education degree in Higher Education with a focus on Information Technology Planning and its impact on organizational Strategic Planning.